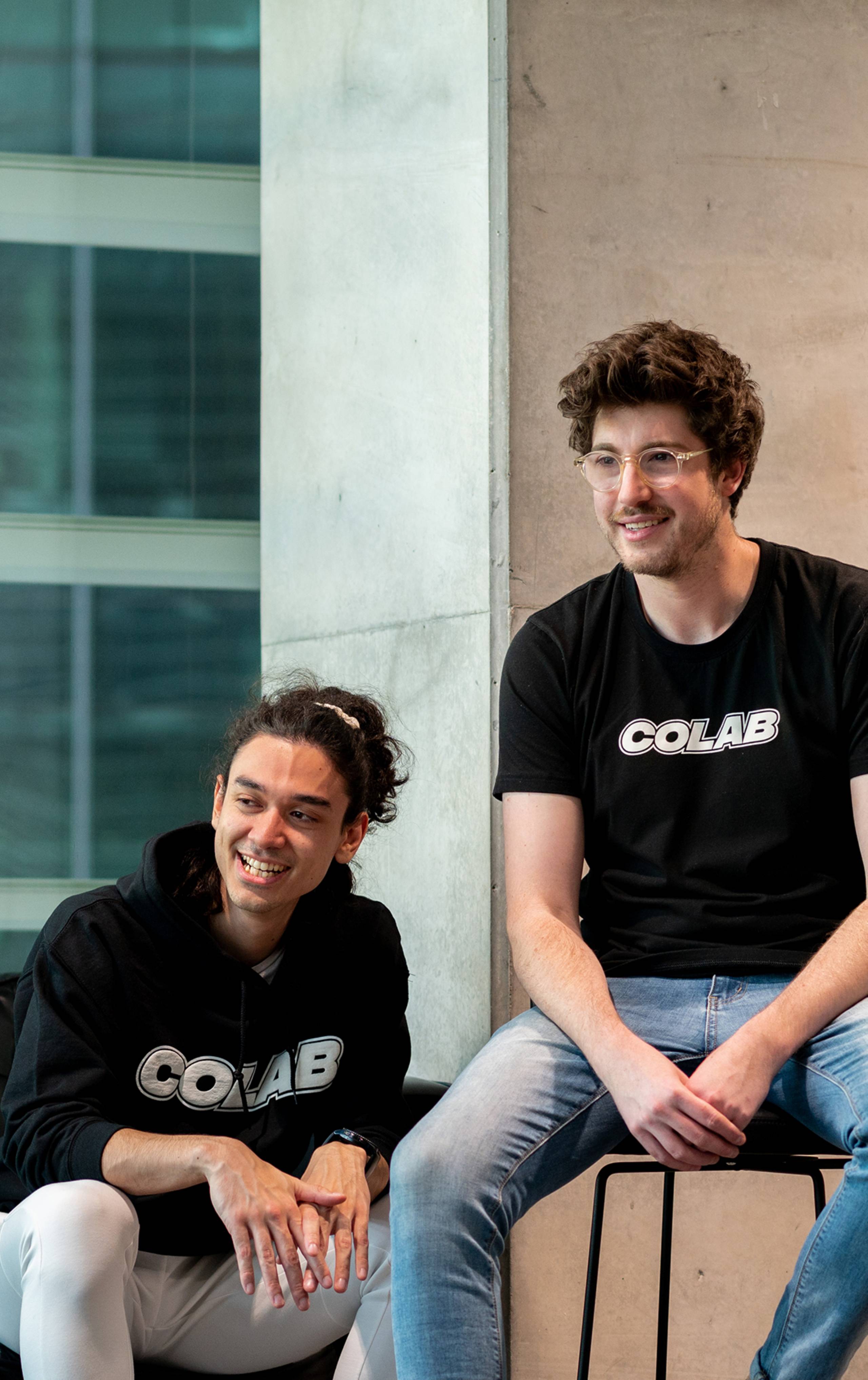 Colab
With Us
Welcome to Colab!
We are a friendly team who aims to do the hard merchandising work, so you don't have to, giving you more time to focus on the things you love.
Our aim is to efficiently create and distribute high quality and affordable merchandise to suit your needs and optimise your collection presence.
All of your merchandise is designed and created by our talented art and design team, who pour love and dedication into each piece they design.
Priding ourselves in our fast production turnaround, you can sit back and relax while we get things underway quickly and efficiently.
We work with you to provide storage as well as fast and optimal international fulfilment and distribution of your products however it best suits you and your business needs.
We'll manage and maintain your products on a lightning-fast, NSW based, bespoke built website - with a dedicated web-developer on call for bugfixes and feature requests.
We pride ourselves in helping you achieve a high return of investment, to help you grow even more with us.
Plans
Pay per product
Production services
Design services
Illustration services
Photography services
Product quality control
Pay per product
Production services
Design services
Illustration services
Photography services
Product quality control
Online store hosting
Custom web address
Social media artwork
Social media and web advertising
Product storage
Shipping services
Pay per product
Production services
Design services
Illustration services
Photography services
Product quality control
Online store hosting
Custom web address
Social media artwork
Social media and web advertising
Product storage
Shipping services
Print advertising in packaging
Custom labels and tags
Custom packaging
Priority support
Enquire
Now